Imagine a primary or high school student on the road to college without digital skills. The limited capability to conduct research, connect with relevant teachers, peers and stakeholders on the journey to their aspired career can be inhibiting.
Ikumini Primary School
On Friday, 9th July 2021, our team of customer service executives traveled to Machakos County to celebrate with the students of Ikumini primary school as they held their thanksgiving mass for the Kenya Certificate of Primary Education (KCPE) class of 2020.
The school is located in Mwala sub-county and has a total enrollment of 179 pupils. In an event graced by the area assistant chief as well as various alumni of the school, the TeleSky family donated computers to the school to aid the current exam candidates prepare for their exams.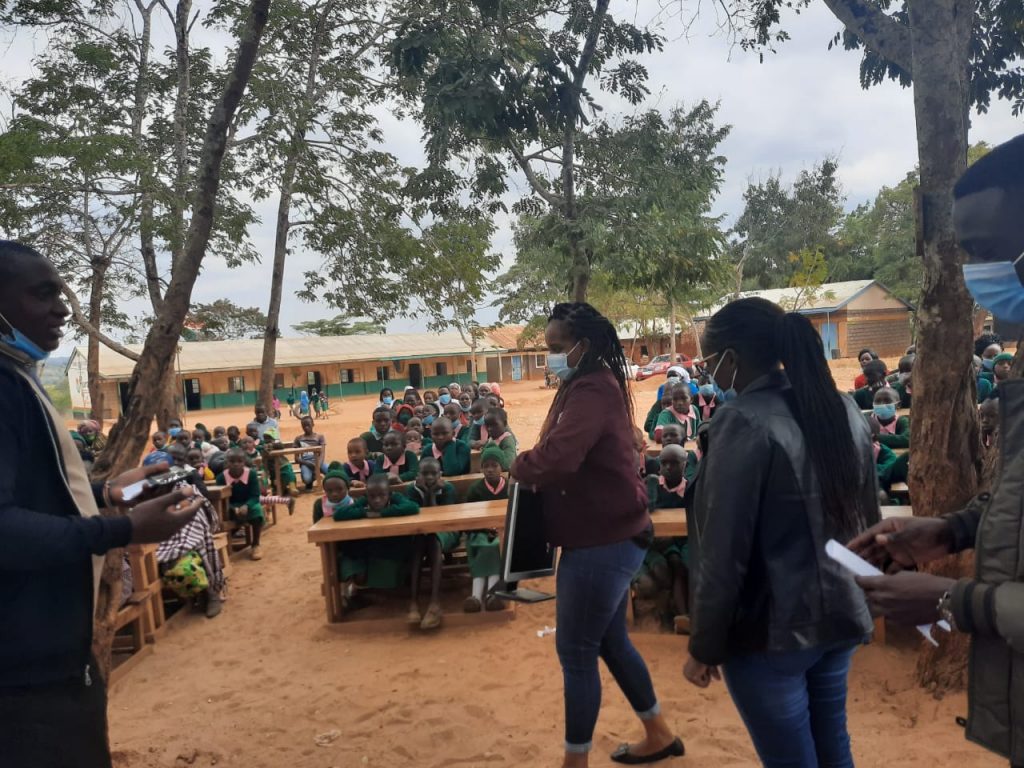 Kaloleni Secondary School
The team also visited newly opened Kaloleni secondary school with a current enrollment of 68 students, the school's first candidate class will sit for their exams in 2021. The team donated computers to contribute towards the setting up of the school's first computer lab.
Customer Service Pros got to interact with the students and community. They reiterated to them the importance of all children getting an education as well as the kids getting sorely needed digital literacy skills. The kids were eager to start putting the computers to good use and the smiles on their faces were all the gratitude we needed.
Students in the two schools had previously struggled due to lack of enough computers and equipment to cater for the ever-increasing numbers. We hope that the team's efforts will go a long way towards alleviating that and give them a platform from which they will be able to achieve their dreams.